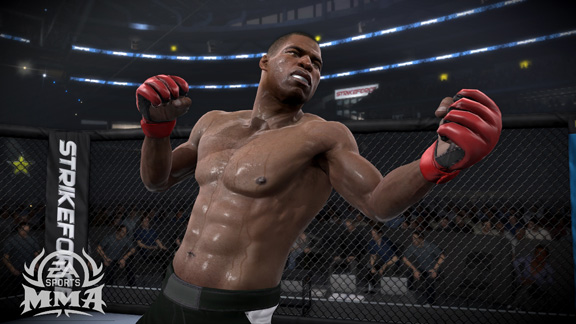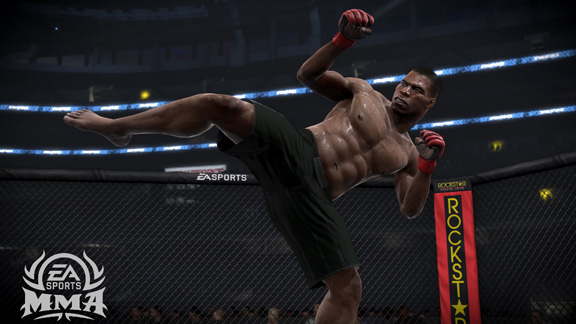 "I think I'm the only guy to be featured in two EA Sports games like this, going from 'Madden' to 'MMA', it makes me feel good and I'm happy to be in the game. It's an honor for me because getting the chance to be in MMA, I've met a lot of incredible people. There are a lot of incredible athletes, so it will be fun to see how I do against them in the game.
I get a lot of fans who come up to me and tell me how they used to play as me in 'Madden' or 'Tecmo Bowl' when they were kids, but I'm looking at these guys and they're old now. I don't know if that makes me feel too good. But now their kids are going to play as me in 'MMA'. EA Sports is just a phenomenon the way people play these games and act like what the characters do is real. It's amazing.
Training for MMA is more intense. It's the most physical, toughest training I've ever done in my life, and I'm a guy who loves training. I trained all the time. But this is the best training I've ever done and I absolutely love it. I love the training.
I would've loved training at a young age. I think I have the passion for MMA, the love for it, and I think I would've done very, very well if I fought at a younger age. It's hard to tell because you never know about injuries, but I think I would've done very well. I know I would've put the time in to become the best I could. Growing up, I was never a weight lifter, but I would do almost 5,000 pushups and 5,000 situps everyday. I was a little bit overweight and I didn't really like who I was, so I dedicated myself to becoming physically fit. If I would've put that same passion into MMA at a young age, who knows where I'd be today.
On the importance of physical fitness:
We have a real problem today with childhood obesity. We don't have enough athletes going around preaching about the importance of physical fitness. Athletes today are too worried about themselves. I tell kids all the time, when you're watching TV, during the commercials, go do some pushups. Do something to burn those calories. And now, if you're going to play as me in 'EA Sports MMA', I want everyone who fights as me to do some pushups between fights. Work your fingers during the game, work your muscles after you win."
Source: ESPN